Let me create your next-level branded Online Academy. All you need to do is deliver the content.
You want to take your business to the next level and create a professional online academy with a unique design, completely in your branding, but you´re getting stuck on the tech part. You don´t want to do this yourself…
These are a few examples of academies I have created, so you get an idea of what I can also do for you.
We start with a call to discuss all of your needs & wishes for your Online Academy, and make a plan.
You fill out a briefing document, so I have all the needed input to start creating the first draft of your Online Academy. 
You give me feedback on the first draft and based on this, I will fine-tune it until you are 100% happy. Then I will create templates for the module- and lesson pages.
You give me feedback on all the created pages and based on this I will fine-tune until you are 100% amazed, and create all the needed pages (modules&lessons).
You deliver the content (text, videos, workbooks, images, audio, etc.) and I will add it to the Online Academy.
We go through one last feedback round, I test everything and make sure all of the integrations work, and then everything is ready to give your clients access!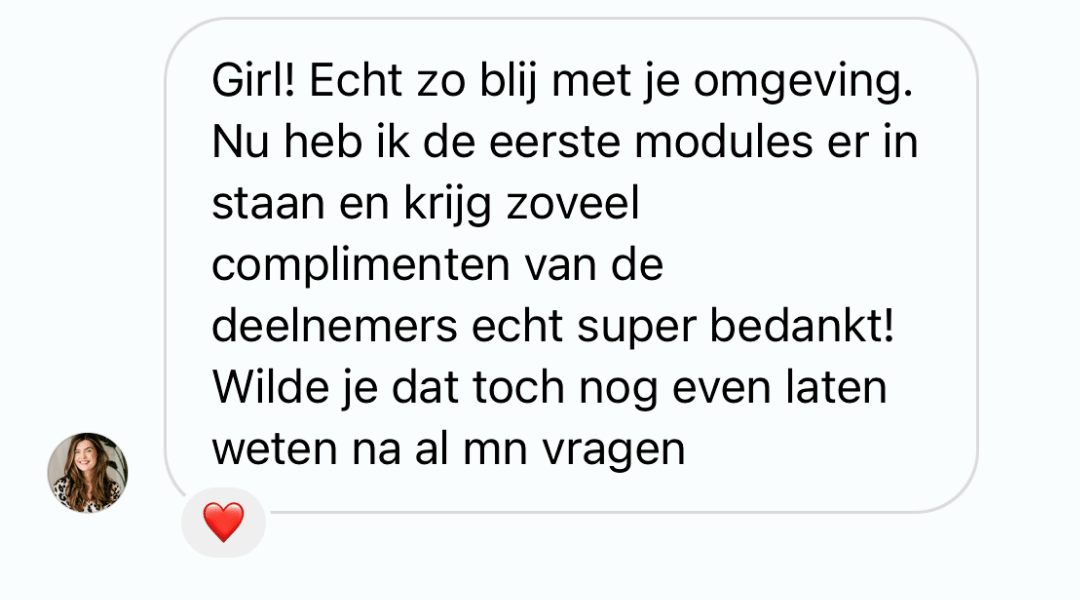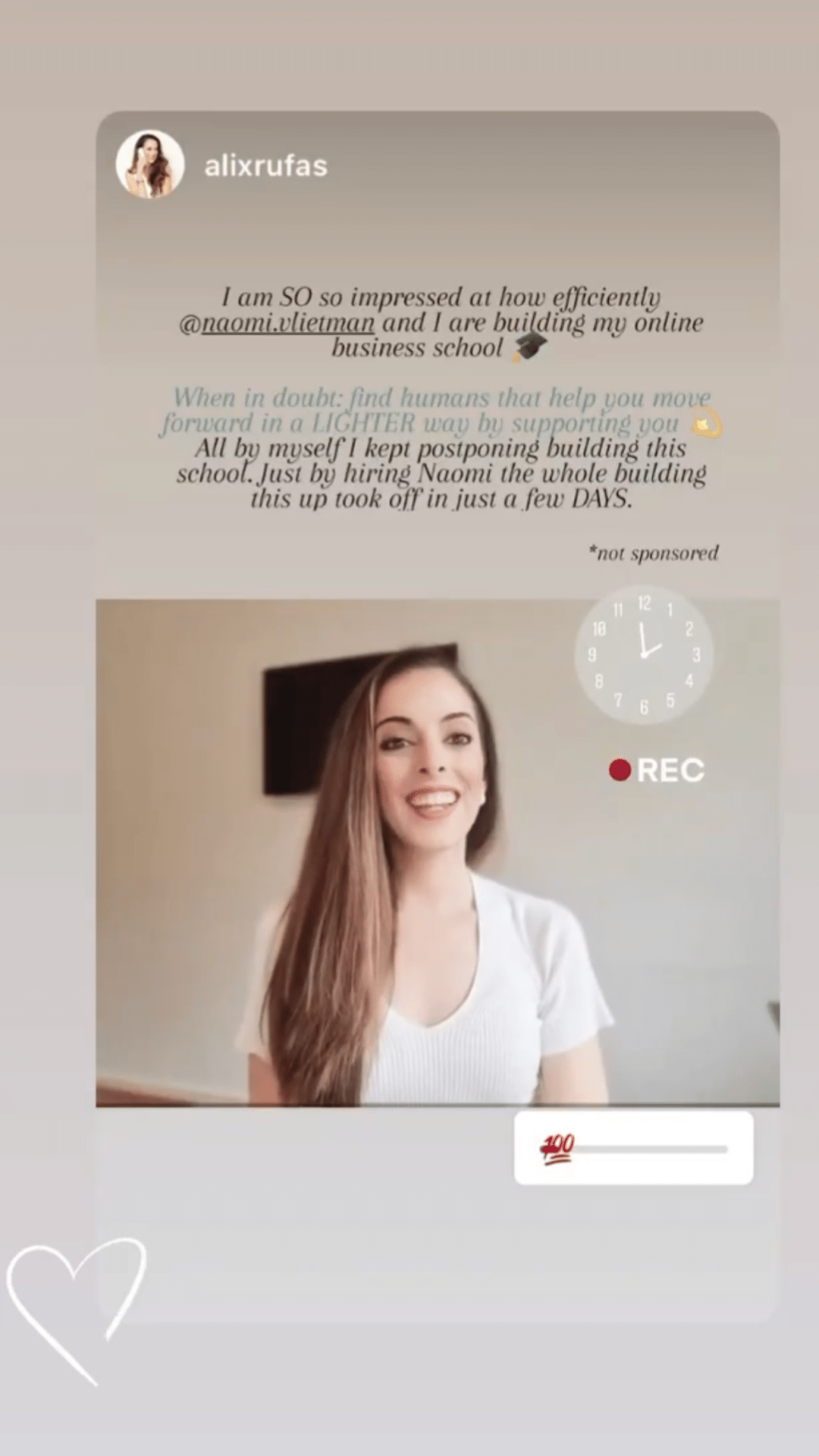 Creation of a unique branded design, based on your website/brand.
Installation of WordPress
Divi theme (lifetime access worth $ 249,-) + installation
Installation of any needed plugins (extra costs may apply)
Completely secure academy. The content will not be accessible to non-clients.
Integration with other software (such as emailmarketing and sales/check-out platforms), making sure everything works together smoothly
Creation of all the necessary pages, such as; the login page, 404 page, home page and lesson & module pages
Creation of templates for the lesson & module pages, so you can easily add content later on
Mobile and tablet responsive
Adding ALL your content to the academy + showing you how to do this yourself
Optional: design of workbooks, mockups, creating or optimizing your sales page, Powerpoint templates.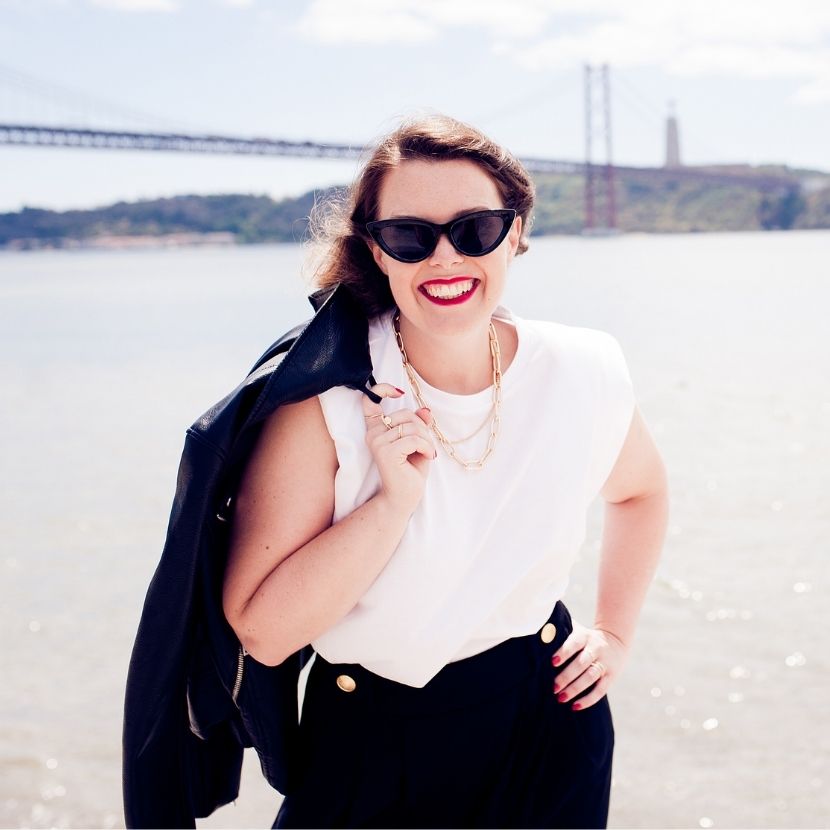 You will get 3-month access to part of my online academy, in which you learn how to structure your program+lessons so your clients get the best results and stay motivated to the end. Plus how you can guarantee a transformation for your clients by adding result boosters & awesome sauce.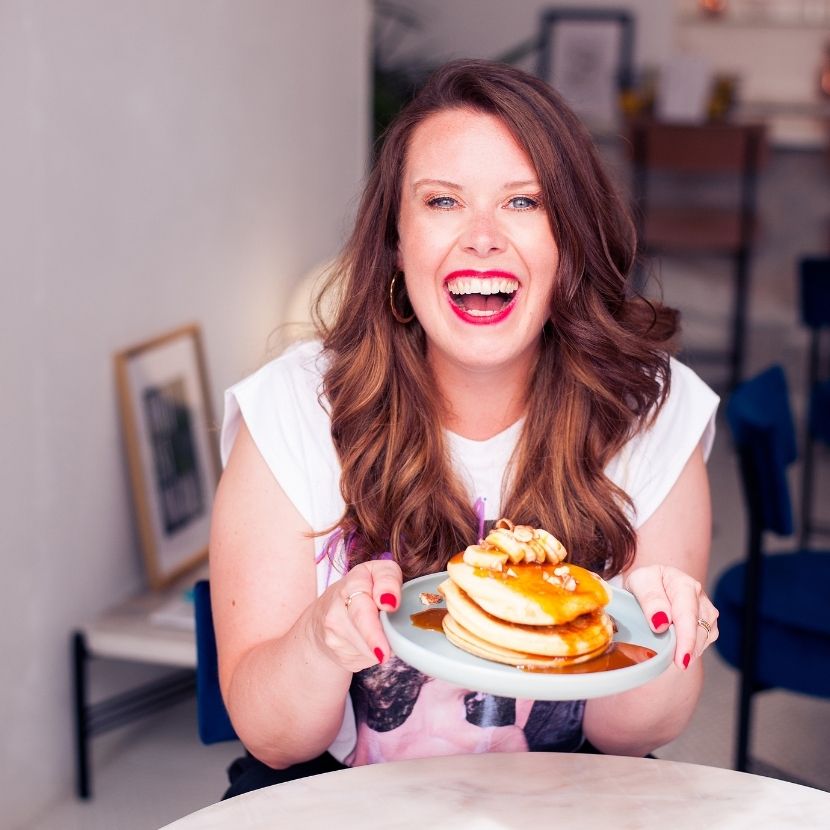 Within the online academy you will also find tips on how to create high-quality videos for your program, content creation processes, and advice on which tools to use.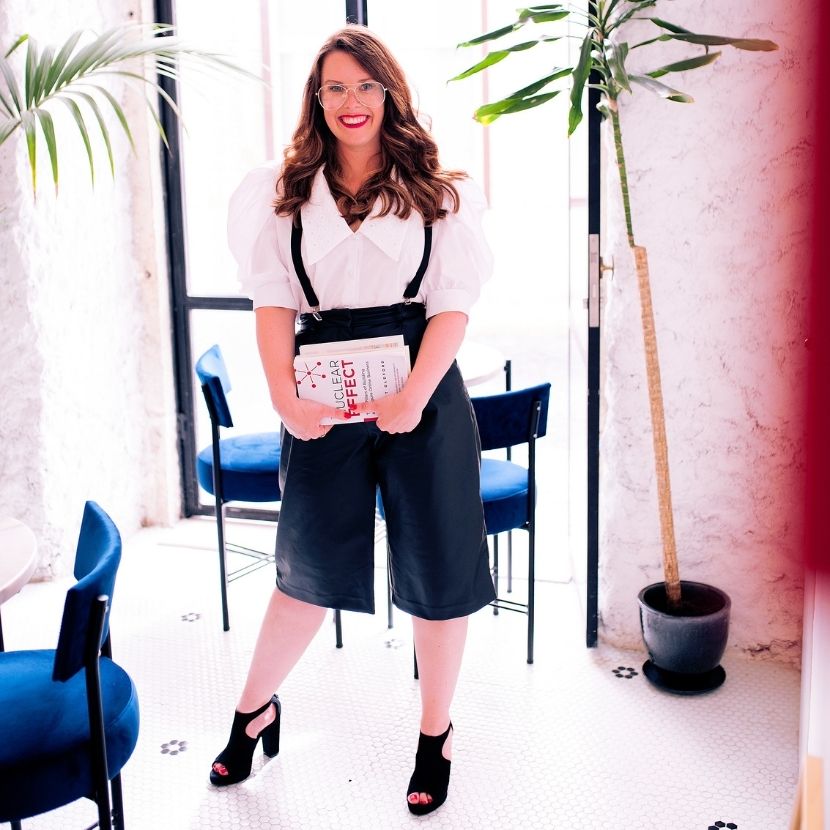 Throughout the whole process, we will stay in touch through Voxer. Here you can ask me any questions about creating your content, structuring your program, and the online academy.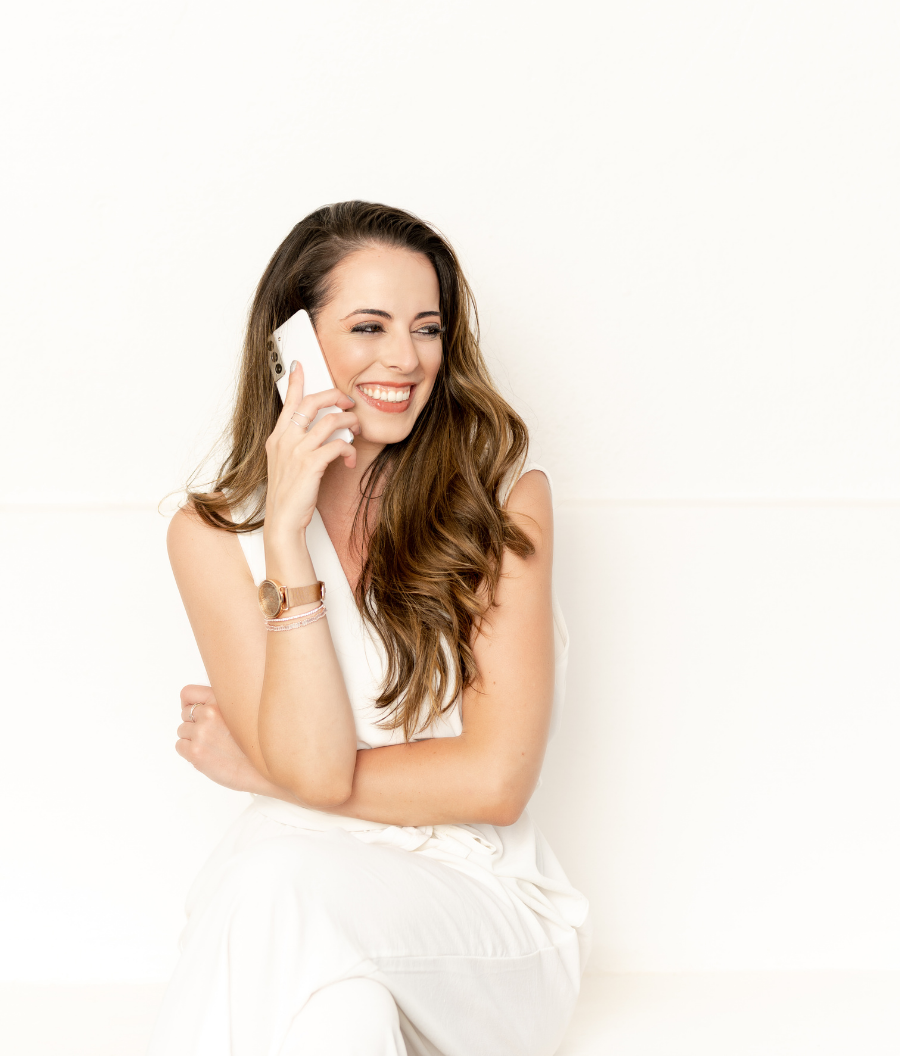 "Naomi helped me turn a rather abstract concept I had about creating my own online academy into a very tangible result in less that 1 month. She guided me step-by-step around how to drop all my ideas of content into a curriculum that makes sense for the end-user. Guided me to video record this in a smart and efficient way without procrastinating or over-engineering in it. And then she took all of that content and implemented it in a heartbeat into a brand new WordPress online academy that looked flawless from the beginning! I am so happy about how seamless and effective this entire process has been with her. I might soon be creating my *third* online course with Naomi. So grateful."
" Ik kan goede en supergave academies herkennen en deels zelf creëren. Maar niet zo goed en snel én zo passend bij mijn brand maken als Naomi. Ze is snel, fun & makkelijk om mee te werken. Dankzij haar heb ik van slides, Instagram feeds tot aan mijn academy in 1 unieke herkenbare stijl die super goed past bij mij en mijn doelgroep.  
Naomi heeft een academy neergezet waar mijn klanten door heen vliegen en daardoor zich goed kunnen focussen op de lessen. Ik kan gemakkelijk nieuwe programma's en trainingen toevoegen en ben dus niet beperkt. Haar enthousiasme and vibes zijn aanstekelijk en na elke call kom je er weer bruisend uit. Ik ben niet voor niets al sinds 2016 fan van haar :)."
You've got questions, I've got answers
How long does it take to create the Online Academy?
This depends on how much pre-work you still need to do (such as outline the program and create the content). Usually, the academy will be delivered between 3 weeks and 2 months. 
How long do I have access to the bonuses?
As a bonus, you get access to part of my online academy for 3 months. Here you can find everything you need to create the outline for your program, structure the lessons, create high-quality content, and create a next-level learning experience for your clients. 
Do you offer support after the delivery?
Once the Online Academy is delivered you are responsible for keeping it up-to-date and adding/changing any more content. I will be available for any quick questions. 
Are there any extra (recurring) costs?
Maybe. This depends on your needs&wishes, the systems you work with, and the integrations you want to make. Send me a message if you want to know if there will be extra/recurring costs in your situation. 
I already have an online course, but I want to upgrade it. Is this for me?
Maybe you already have an online course/program, but you´re not happy with the Online Academy (or you don´t have an Online Academy yet). If you want to create a better experience for your clients, step up your game, and have a unique & branded Online Academy then this is for you. 
I have more questions...
Do you have more questions or do you want to see if this is right for you? You can send me a DM on Instagram @naomi.vlietman or book a call with me.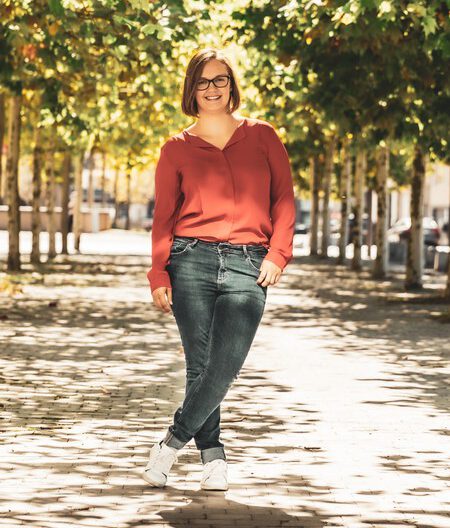 "I joined the program because I had a lot of ideas in my head but wasn't sure who my ideal client was and how to actually create something from those ideas. I really liked getting feedback from someone who has a lot of experience with creating online programs. So far, 30 people have joined my program, and I'm about to start the 4th round. "
"I had no idea how to start creating an online version of my already existing (offline) program.  Especially the technical part was a challenge for me: how do I create a good structure, how am I going to promote it and take care of payments? This program was amazing because I am not at all structured, and this program forced me to take action every single day. So every day, I saw my program become more and more real. It gave me a big BOOST, and I am so glad I made this investment because I have already (more than) earned it back."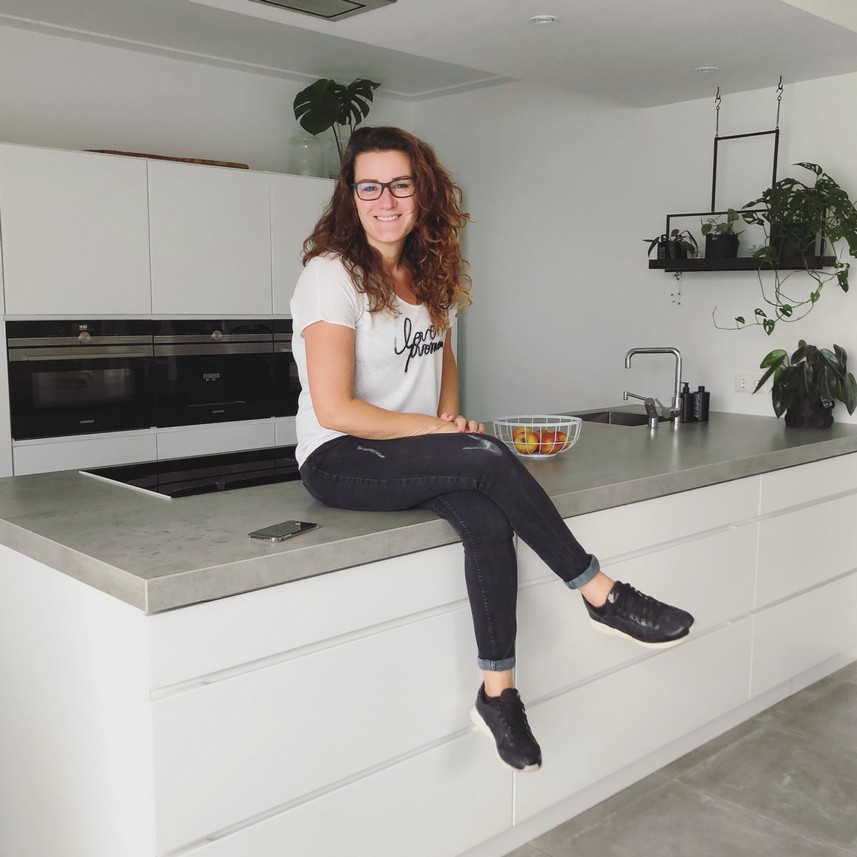 "I had been thinking about creating an online program for months but needed some help. I needed someone to brainstorm with, keep me accountable, help me create my program step-by-step, and give technical support. And I wanted the freedom to do everything at my own pace. I found all of this in this program, and I have already launched my program twice. And even now, after the program has ended, Naomi still answers any questions I have."
"Investing in this program is one of the best investments I have made for my business! You get so much valuable information and, at the same time, all the tools to actually implement this information in your business. 
It goes further than just making an online program. You lay the whole foundation for your business, and from this foundation, it is easy to scale your business. 
The program takes you step-by-step through the process, there is a lot of accountability, and you can ask for direct feedback from Naomi."
"Naomi steps easily into your business and is able to brainstorm with you. She is able to explain how to make a program in an easy to understand way. Together with her I was able to set up all the technical tools for my business and could to start filling the program with content after 3 days."