You are a thought leader in your niche and share a lot of value. People know you are the go-to person. Sadly this doesn't show in your bank account, because you find selling hard and icky. 
Your biggest problem is that your leads keep going to the competition and don't buy from you! Of course, some do, but you really need to get your conversion rate up if you want to scale your business.
You feel like you could have more clients if you had a (better) sales system.
Based on your answers, the number #1 gamechanger to unlock your next level and scale your business is to get better at SELLing your program. This is why:
Your program will be a no-brainer (even at 2k-6k) and your dream clients will be throwing their creditcards at you. 
Your conversion rate will go up, so even with the same amount of traffic and leads you will sell more.
Bring your A-game, live up to your full potential, and grow to your next level of success.
If you don´t know me yet, you should know I´m a big Beyoncé fan (in case you hadn´t noticed) and if I had to choose a song for you it would be ´Ring the alarm´.
´She gon' profit everything I taught (if I let you go)
I can't let you go, damned if I let you go´
You shared a lot of value with your leads, but they keep on buying programs from others instead of you. It's time to put a stop to this and get them to buy from you. Stop letting them go to the competition.
You need to make your program IRRESISTIBLE. Create an offer that is sooo good that it just becomes a no-brainer for your dream clients. In order to do this you need to know exactly what they want, and give it to them. Add in some sweet little extra's that will make them crave it even more and top it off with hot sauce. 
Automation is great, but don't forget to really connect with your dream clients. Check in with them every once in a while to see how they're doing and keep working on your relationship.
Tip: when you send a DM, try sending a voice message or even a video. 
Every question is an objection and a reason for your lead not to buy. Try to answer as many questions as possible. Think about your pre-launch content, an Instagram live and the F.A.Q. on your sales page.
Obviously you want to offer your clients the best of the best, but make sure that your offer also (still) suits your needs.
For example, your client wants to ask you questions in between group calls. Think about the best (scalable) way to fulfill her needs that also works for you. Instead of giving her your phone number, you may open a group chat on Instagram, where all the participants can help each other.
An irresistible offer does not mean you need to have a program with 16 modules, hundreds of videos, daily calls, and 23 bonuses. This will just overwhelm your leads. Don't overdo it and stick to the absolute best stuff that they really want. Get rid of the nice-to-haves.
When you want to sell your program, focus on the result of it. What is the transformation your clients will go through? What will they get out of it?
As a guideline, you should aim to deliver 10x more value than their investment. So if someone pays 3.000 euros for your program, it should bring her 30.000 euros.
Sell the result, not the number of modules, videos, and calls they will get when they join.
Stop wasting your time on sales calls with people who will never ever buy from you (a.k.a. freeloaders) and make sure you have a good qualification process in place.
Sales is all about building relationships and answering questions (a.k.a. taking away their objections). A great way to do this is by having a live chat on your website. I use Tawk.to for this, and guess what? It's free!  
Scheduling sales calls can be a pain in the @ss if you need to do it manually, which makes using a scheduling tool a no-brainer. An even bigger reason you should use a scheduling tool, such as Calendly (which I use), is that you need to filter your leads and make sure they are your dream clients and ready to buy before they hop on a call with you. Having them fill out a form will help you do this. 
Obviously, you also need software to do your sales calls (unless you do them by phone, of course), and in my opinion, Zoom is the way to go. It offers you many options, such as a virtual background and a waiting room. 
No Results Found
The page you requested could not be found. Try refining your search, or use the navigation above to locate the post.
the

Solopreneur Scale-up Program
Implement and optimize the *boring* systems you need to scale your online group mentorship program and create consistent and predictable 10k+ months, without all the stress and overwhelm.
Think you got the wrong result?
Check out these other game changers to unlock your next level.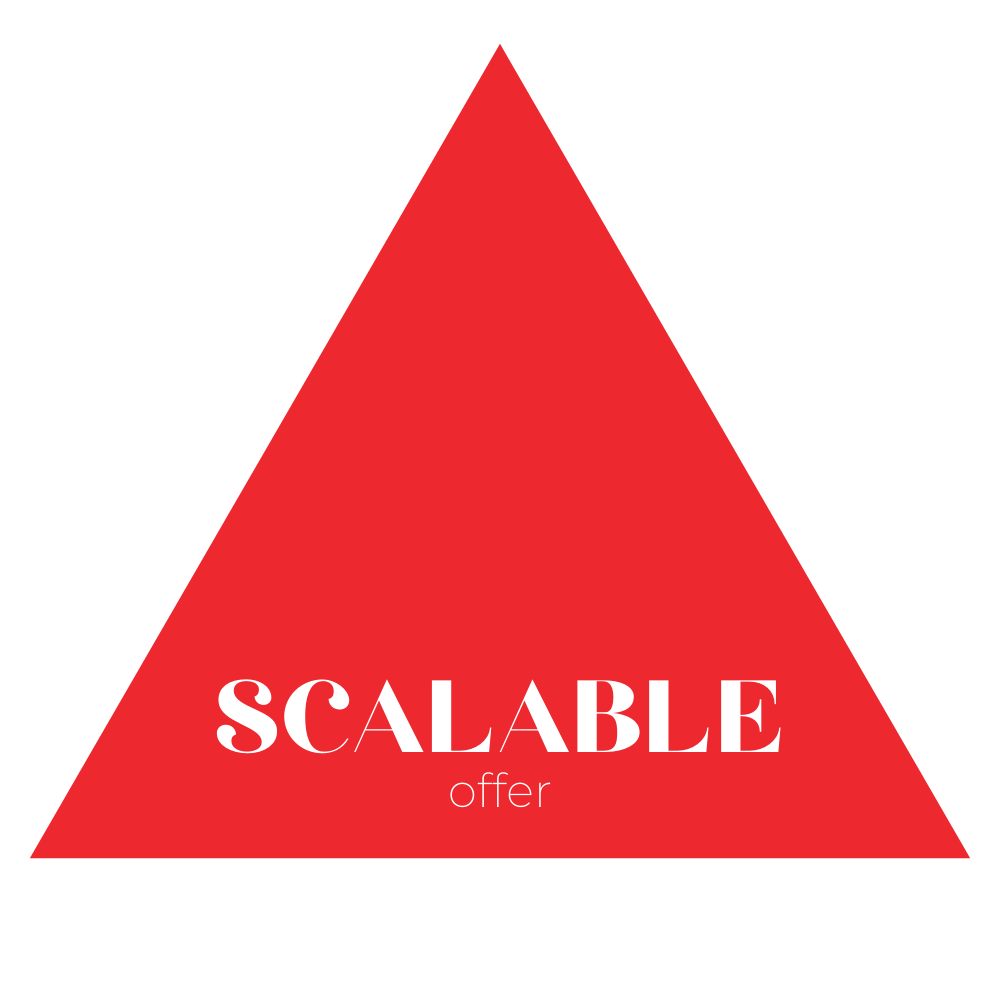 SCALABLE OFFER
You know that you should have an offer you can scale and sell on autopilot, and creating an Online Group Mentorship Program has certainly crossed your mind more than once. But it all seems so big and overwhelming! Go to SCALABLE OFFER >>
STAR
You´ve created an amazing program, and your clients are getting great results, but you can't seem to attract your DREAM clients (just a lot of energy vampires) and are having trouble getting in front of them. Go to STAR >>
SYSTEMS
You find it hard to build a good system that brings you a consistent flow of new qualified leads every single day, even when you´re not busting your ass off online. The result: your revenue is as inconsistent as your marketing. Go to SYSTEMS >>