You´ve created an amazing program and your clients are getting great results. You´re ready the scale, but it´s not happening yet because you´re still a bit of a secret expert. Most women in your niche don't know you yet! 
The problem isn´t just to get more exposure and more clients, but especially to get in front of the right people and start attracting your DREAM clients—women you love to work with and who get the best results.
You might not know this, but chances are that your dream clients aren´t buying your program because they don´t trust you. They aren´t convinced you can help them solve their problem.
Based on your answers the number #1 gamechanger to unlock your next level and scale your business is to become a STAR in your niche. This is why:
You will become a thought leader in your niche and build a lot of trust. Everyone will know you are the go-to person. 
Attract more DREAM clients that give you tons of energy and who get amazing results. Because you only want to work with women who fire you up, am I right?
Get more exposure. There will be no way around you. Everywhere your dream client goes, there you´ll be. Because of your omnipresence you will stay top of mind and when they´re ready to buy you´ll be the first one they go to. 
Bring your A-game, live up to your full potential and grow to your next level of success.
If you don´t know me yet, you should know I´m a big Beyoncé fan (in case you hadn´t noticed), and if I had to choose a song for you, it would be ´Freakum dress´.
´Now pass me my dress, yes. I think I'm ready. Been locked up in the house way too long. It's time to get it (…) Time to impress. Pull out your freakum dress´
It is time to become a STAR, a.k.a. a badass thought leader in your niche.
Position yourself as a fierce leader in the minds of your DREAM clients. Stand up for what you believe in, get your audience to believe in it as well and create your own movement. 
Design your own unique framework, which will help you to position yourself as a thought leader within your niche.
Create a strategy to become omnipresent in your own bubble (niche). 
Don´t just create content to create content. You need to have a strategy behind it and make sure it will attract your dream clients. Create different types of content and really focus on getting your vision out there. Don´t (just) share tips and tricks that anyone can share, but share what you believe in. Share your thoughts, opinions, and ideas about the problem you solve for your clients and give them a new perspective.
The same goes for PR and joined ventures. Of course, it´s always good to get exposure, but you don´t want to just get in front of any audience; you want to get in front of your dream clients. So choose your partners carefully. Start with creating a list of where your dream client hangs out; blogs, podcasts, newsletters, Facebook groups, and influencers on the gram. Those are the entrepreneurs you want to work with, so their audience becomes your audience.
Double check your niche and dream client avatar for the following: are they willing and able to invest money in your program right now? This is sooo important! You will make it yourself a lot easier and more fun if you focus on clients who are happy and able to pay you. 
If you have never done a webinar, launch, insta/FB live or podcast interview before it can be a bit scary and uncomfortable, I know. But the only way to get more comfortable with it is to do it. Over and over again. Accept that it definitely won´t be perfect, and it doesn´t have to be! You just need to start and keep improving.   
When I create content, I like to batch tasks. I will spend one whole day recording podcasts, another day writing blog posts, and an afternoon scheduling content for social media, for example. I have been using Planoly to schedule my Instagram posts for a while now, and I love how you can visually see your content and what your feed will look like. Other great options for social media scheduling include Buffer, Hootsuite, and Later.  
When you create your framework, it is a great idea to make it visual. This way, it´s way easier for your audience to understand it. Canva is a great, easy to use tool to design your framework. It´s where I design EVERYTHING for my business, including my own framework.
When you're working on your pre-launch runway, or just creating content in general, it's good to have a content calendar. I use Trello to do so, as it allows me to add different tags for the different channels I'm using, I can add checklists for all my ideas, and set deadlines for when a piece of content needs to go online. 
No Results Found
The page you requested could not be found. Try refining your search, or use the navigation above to locate the post.
the

Solopreneur Scale-up Program
Implement and optimize the *boring* systems you need to scale your online group mentorship program and create consistent and predictable 10k+ months, without all the stress and overwhelm.
Think you got the wrong result?
Check out these other game changers to unlock your next level.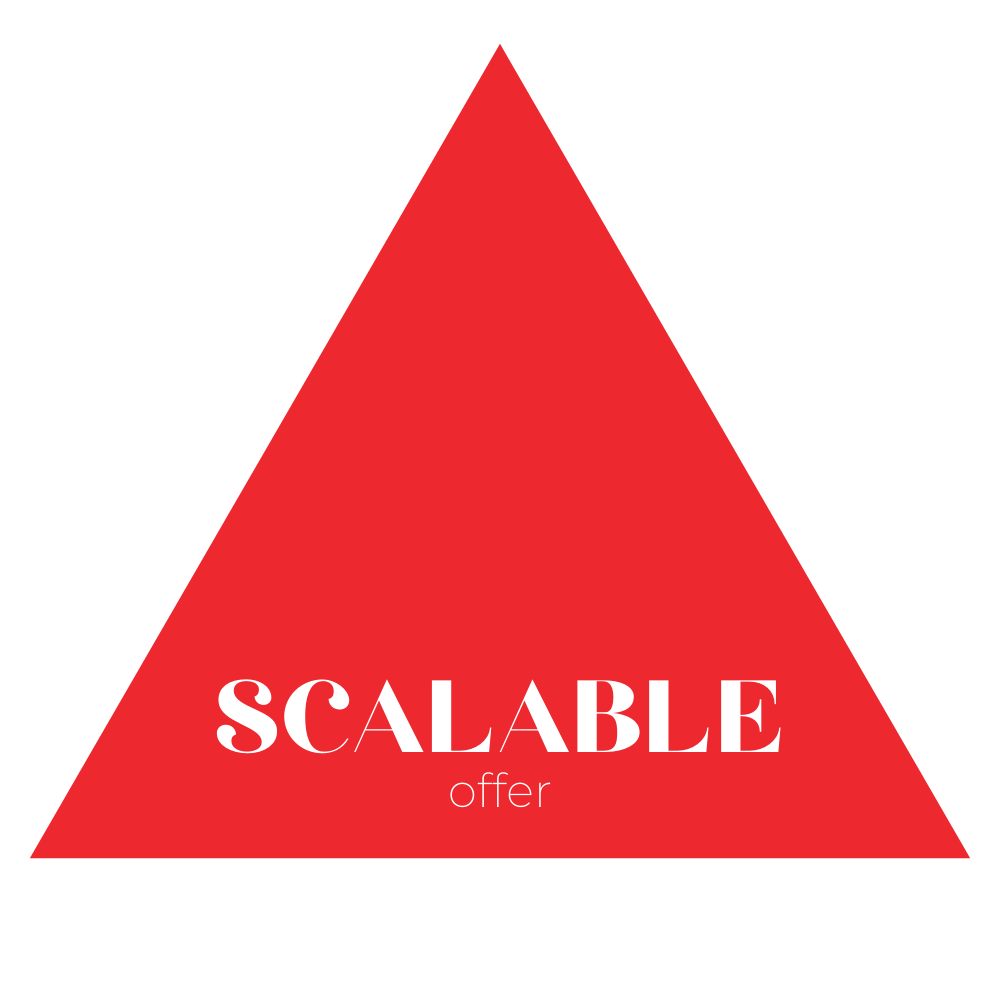 SCALABLE OFFER
You know that you should have an offer you can scale and sell on autopilot, and creating an Online Group Mentorship Program has certainly crossed your mind more than once. But it all seems so big and overwhelming! Go to SCALABLE OFFER >>
SYSTEMS
You find it hard to build a good system that brings you a consistent flow of new qualified leads every single day, even when you´re not busting your ass off online. The result: your revenue is as inconsistent as your marketing. Go to SYSTEMS >>
SELL
Your biggest problem is that your leads keep going to the competition and don't buy from you! Of course, some of them do, but you really need to get your conversion rate up if you want to scale your business. Go to SELL >>