The clients that you have are amazing. You love working with them, and they get freaking good results. You´re just not sure how you can get MORE of them without spending all your time on social media.
Your marketing and sales is a bit of a chaos. Sure, you´re posting on Instagram, writing e-mails here and there, work with different tools, created some freebies… but you´re not sure how to bring it all together, and you´re inconsistent AF.
You find it hard to build a good system that brings you a consistent flow of new qualified leads every single day, even when you´re not busting your ass off online. The result: your revenue is as inconsistent as your marketing.
Based on your answers, the number #1 gamechanger to unlock your next level and scale your business is to add SYSTEMS and strategies to your business. You want to build a scalable and automated marketing & sales machine. This is why:
You won´t have to work day and night or hire a team (unless you want to, of course) to generate new qualified leads on autopilot because your marketing machine will be doing that for you.
A perfect funnel will nurture your leads and get them fired up and ready to buy from you. Your marketing will be so good that your program will become a no-brainer, and selling will be super easy.
Attract MORE dream clients that give you tons of energy and who get amazing results. 
Everything will work together seamlessly.
Bring your A-game, live up to your full potential, and grow to your next level of success.
If you don´t know me yet, you should know I´m a big Beyoncé fan (in case you hadn´t noticed), and if I had to choose a song for you, it would be ´Crazy in love´ performed at Coachella.
Her homecoming performance was such a MASTERPIECE where everything came together: dancers, live band, songs, history, lights, culture, and more. I chose this song because you want your leads to become ´crazy in love´ with you and get as fired up as this audience. Which will happen when you create a marketing masterpiece and make sure everything in your funnel fits together.
Before you start creating your marketing machine, you need to know your numbers. I know… this can be a bit boring, but it´s important! You need to know what´s working and what is not, especially if you want to scale your business. Because scaling a broken system does not make any sense, does it?
Where are your clients coming from? Which Instagram posts work best? What are your conversion rates? What is the Customer Lifetime Value? Look at all the key performance metrics.
Create a Marketing Masterpiece. Spend some days (or weeks) creating a lead magnet that is just amazing. There is such an overload of free information these days, that you can´t get away with a simple e-book or checklist. Create something that will blow your dream client her mind. Something that changes the way she sees things and really fires her up.
Create a masterpiece that will make an impact on her, and she´ll remember. Something she will actually open… I mean, how many freebies have you saved on your computer but never even looked at? Stand out.
People are not tired of funnels. People are tired of BAD funnels. So just like your masterpiece you want to create something awesome. A funnel that flows and fits together seamlessly.
Make a funnel based on your numbers and customer journey so you send your lead the right thing at the right time.
P.S. Keep in mind that a funnel isn´t just email marketing. Yes, it is a big part of it, but it is way bigger than that. 
Don´t overcomplicate. When you create your marketing machine, try to keep it as simple as possible. When you´re automating your business and creating funnels, there are a loooot of options and possibilities. While it is super fun to create many different funnels in the beginning, this will become a pain in the ass later on when you want to change some things. Stick to what you really need.
Don't skip the numbers! You don't have to check this every day, but create space in your calendar once a month to go over them and see what has changed. You can learn so much from this and it can really mean the difference between scaling your business and staying at the same level.
If you´re a bit like me, you can easily get seduced by shiny new tools that you really don´t need. You are ´just´ (don´t take this the wrong way, you are a successful badass) a solopreneur, so act like one. You really don´t need ALL the fancy tools with hundreds of functionalities. Leave those to the big corporates. Just create a cool team of tools with the ones that will have the biggest impact on your business.
If you are not like me, tech (and tools) will freak you out. Avoid tech overwhelm by keeping it simple. Make a list of the things you really need and choose tools that cover those needs. There are also many all-in-one platforms, like Kajabi, that are perfect for you.
Google Analytics is such a great, free tool to dive into some numbers! If you haven't installed this on your website, please do it right now. This is a basic tool every entrepreneur needs. Make sure you dive into Google Analytics at least once a month and check things like page views, bounce rate, traffic source, and time spend on your website. 
This quiz was created with Interact and I think it's a great tool. You can create 3 different types of quizzes, integrate it with your mail provider, and re-direct to your own result pages.  
If you're going to give webinars you need some good software. I started out on Facebook, then used Zoom, and for the past few years I have been using Webinargeek for all my webinars. It allows you to give live webinars, webinars on demand and automated webinars. 
You want to automate your marketing, right? In my opinion, ActiveCampaign is by far the best software to do this. I have been using it for 5 years, and it doesn't disappoint. It gives you a lot of options to create automations and build awesome funnels. 
No Results Found
The page you requested could not be found. Try refining your search, or use the navigation above to locate the post.
the

Solopreneur Scale-up Program
Implement and optimize the *boring* systems you need to scale your online group mentorship program and create consistent and predictable 10k+ months, without all the stress and overwhelm.
Think you got the wrong result?
Check out these other game changers to unlock your next level.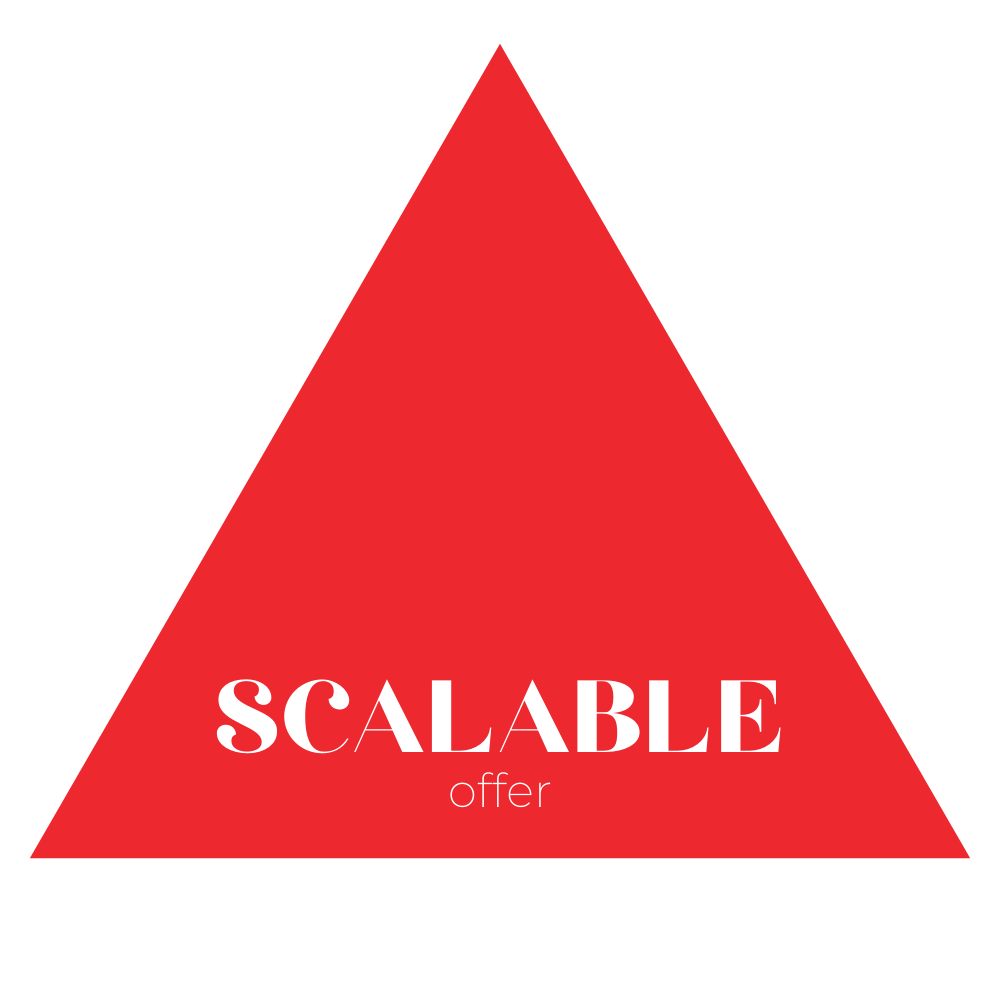 SCALABLE OFFER
You know that you should have an offer you can scale and sell on autopilot, and creating an Online Group Mentorship Program has certainly crossed your mind more than once. But it all seems so big and overwhelming! Go to SCALABLE OFFER >>
STAR
You´ve created an amazing program, and your clients are getting great results, but you can't seem to attract your DREAM clients (just a lot of energy vampires) and are having trouble getting in front of them. Go to STAR >>
SELL
Your biggest problem is that your leads keep going to the competition and don't buy from you! Of course, some of them do, but you really need to get your conversion rate up if you want to scale your business. Go to SELL >>